It only takes a few simple steps to settle payments by e-Cheque.

You can use this online service to settle a maximum of 15 payments at the same time under the same payment type.
Step 1 - Enter Payment Details
(a) Access the "e-Cheque Collection Portal" (http://echeque.mpfa.org.hk).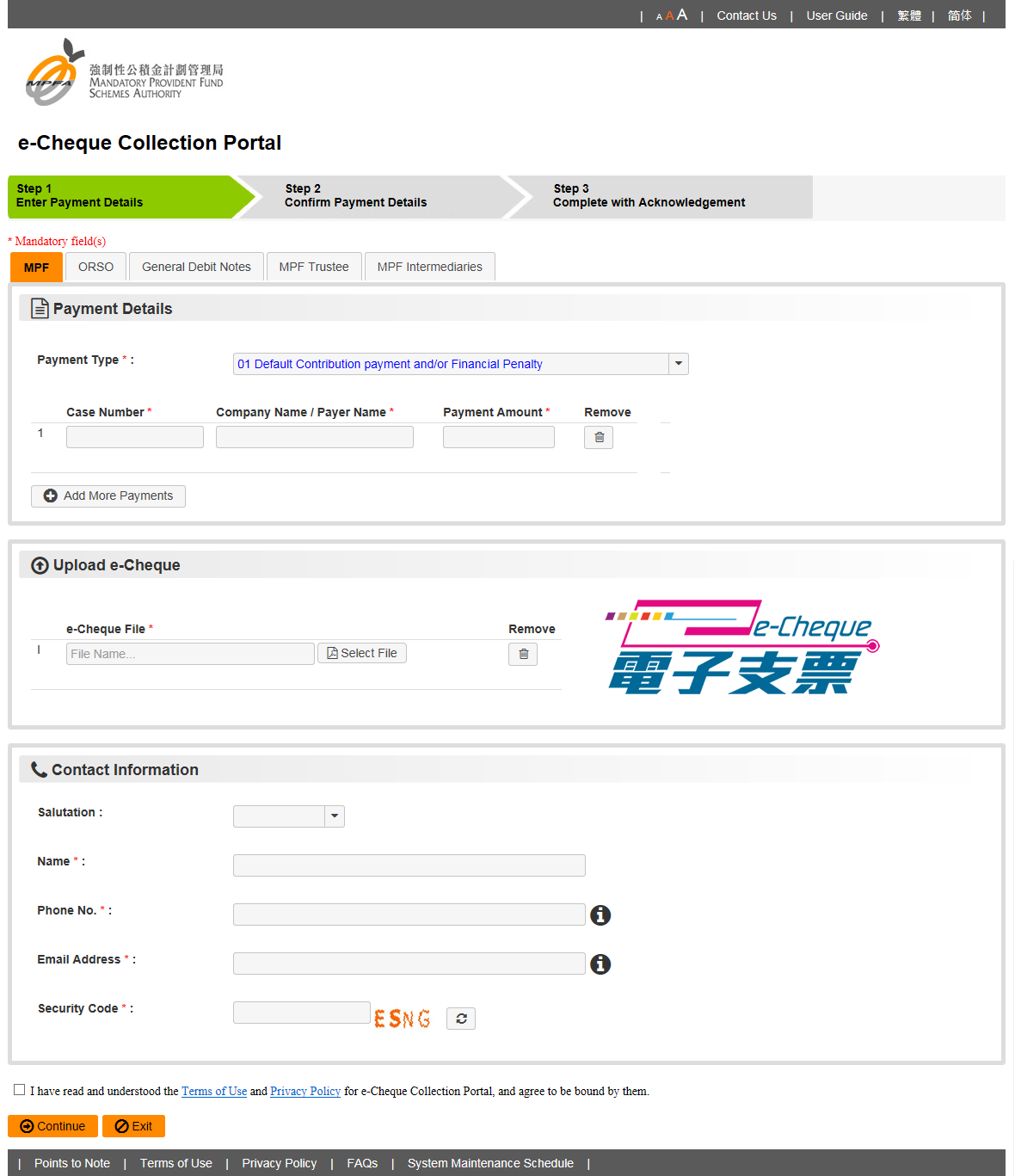 (b) Select the tab and payment type.
(c) Ensure the payment information has been entered as instructed.
(d) If you want to pay more than one payment with the same payment type, click "Add More Payments" and enter the details of the other payments one by one.
(e) Click "Select File" and choose the e-Cheque file to be uploaded.
(f) Click "Continue" after all the information is entered
Step 2 - Confirm Payment Details
(a) Double-check the payment details.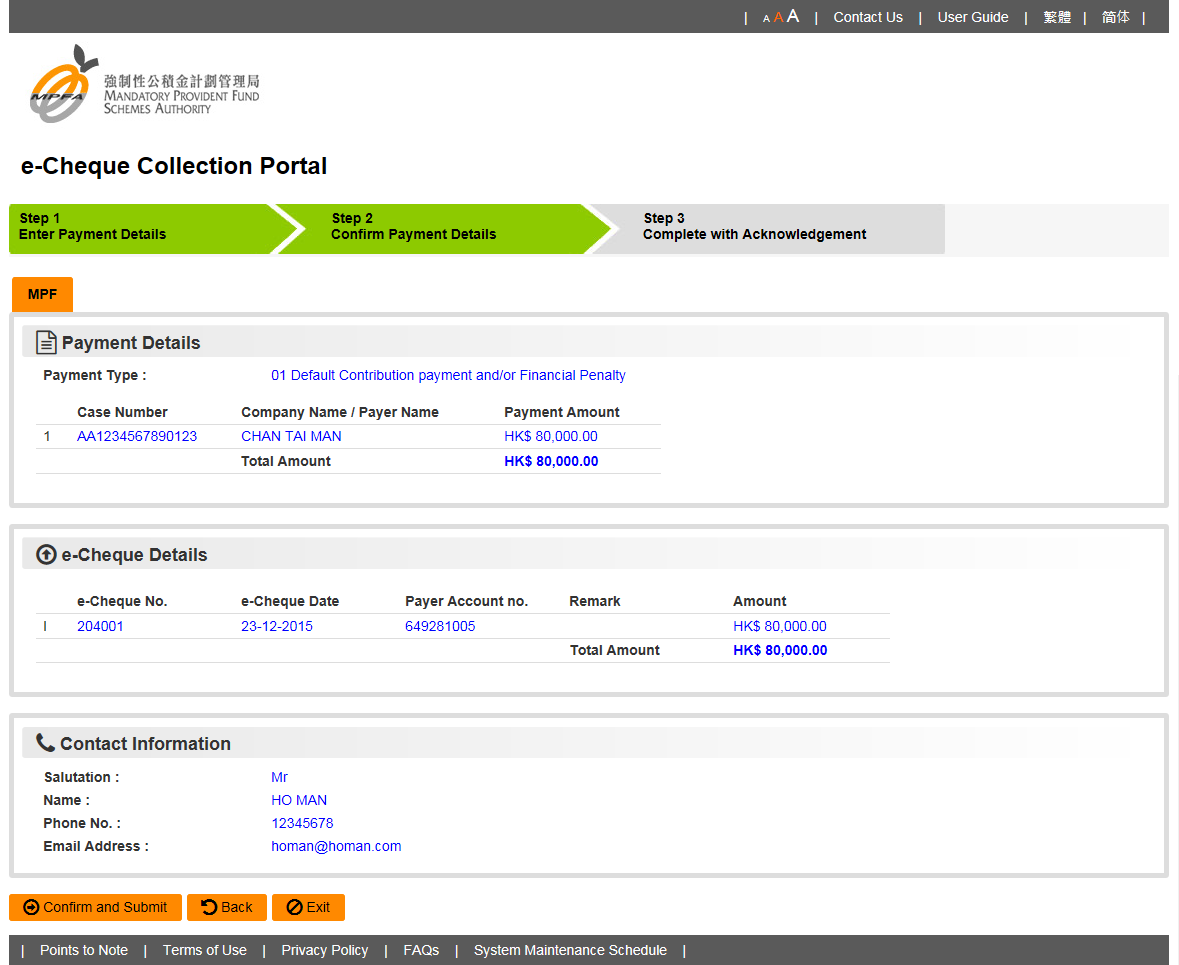 (b) Click "Back" if you want to amend the payment details. Click "Confirm and Submit" if everything is in order.
Step 3 - Complete with Acknowledgement
(a) Your payment is done.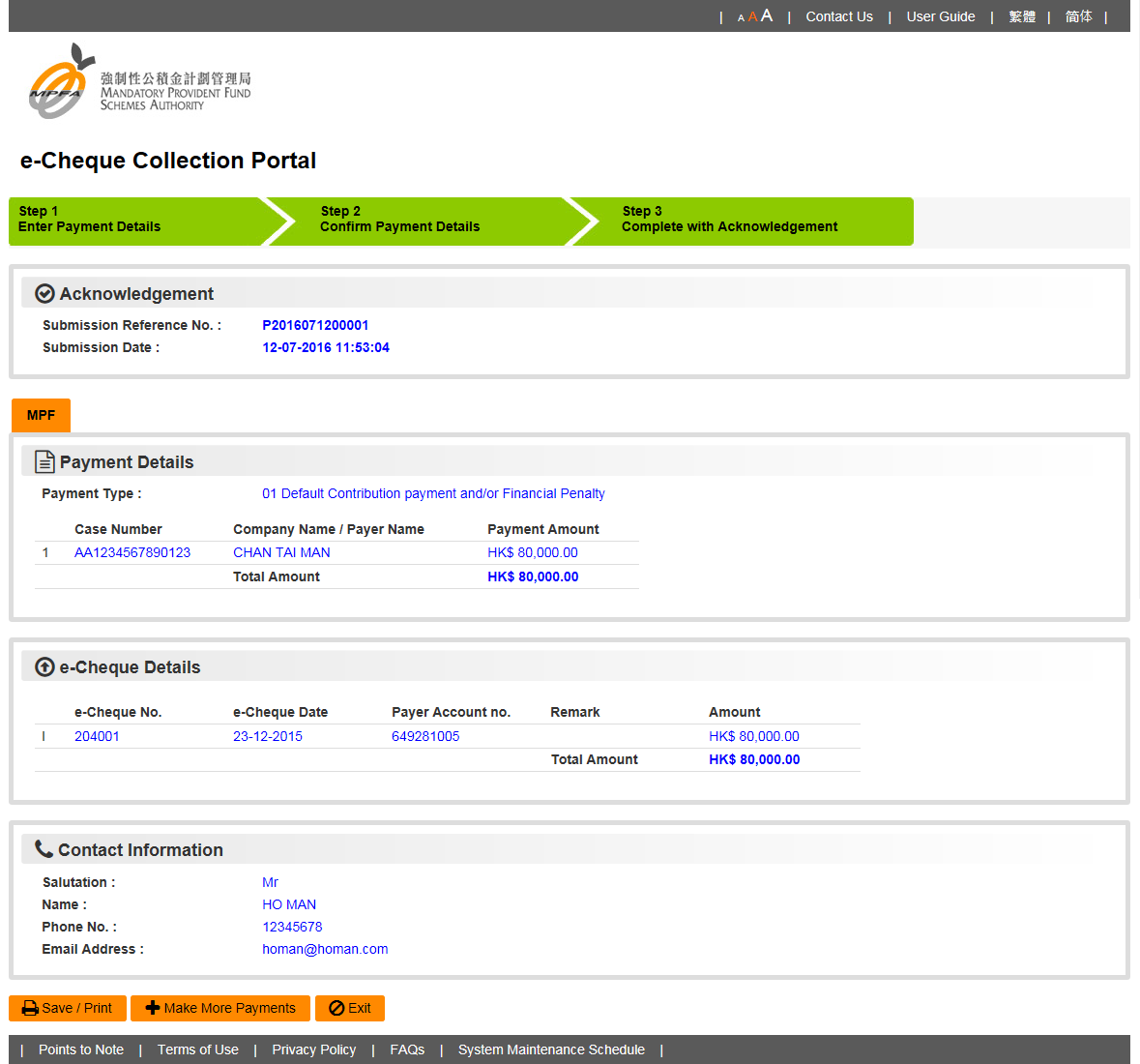 (b) Your payment is valid only when your e-Cheque(s) is / are honoured on the first presentation to the MPFA's designated bank.
(c) Put down the submission reference number or click "Save / Print" to save/print the acknowledgement receipt.
(d) Click "Make More Payments" if you want to pay other payments with other e-Cheques.
(e) Click "Exit" after all your payments are done.